Contactpersoon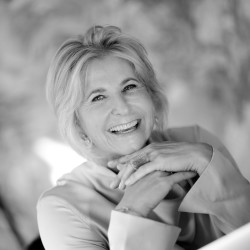 Marquiette Schaap
---
Real estate agent
+31 (0)35 76 35 424
hello@artoflivingbymar.com
Description
On the edge of Blaricum's historic village, on the hill ('Berg') on Bergweg, is this spacious and stately family home (built in 2003) spanning approximately 325sqm of floor area, with an indoor swimming pool (level appr. 120msq), with a view of the nature reserve. Surrounded by a beautifully landscaped garden, garage/annex, connecting through to the street at the rear and a sunny garden, on a 1,000sqm lot.

Key terms to describe this exceptional family home are:
Bright
Unique
Privacy
Elegant living
Edge of the historic town center

The current owners built this house in 2003, and now that their children have grown and have spread their wings, the time has come for this home to welcome a new family. The house is also ideal for combined residential/ home office use and/or double occupancy. The property is partly incorporated into the hill ('Berg') at the front, but extends at the rear, overlooking the tranquil and sunny back garden with ample privacy due to the secluded location.

Stunning porch steps lead to the entrance, hall with a restroom, living/dining room with a fireplace and a view of the garden, this room connects to the elevated sun deck. This level also accommodates a semi-open plan kitchen, a spiral staircase from the dining room leads to the open gallery, a wonderful spot for to unwind in the den/television room with a view of the asparagus fields.
Back in the hall, the stairs lead up to the bedroom level; with a master bedroom with walk-in closets, spacious bathroom with a bathtub, separate shower and double vanity. Stairs to the second floor with a bedroom and laundry room.

The ground-floor hall also leads to the lower levels:
• Level -1; 3 bedrooms with a view of and access to the back garden and a bathroom with a bathtub, shower, toilet and vanity. Wine cellar
• Level -2; an indoor illuminated swimming pool with a relax area (with jet streams and automatic roller cover), shower area and storage closet
• Level -3; equipment/utility area

Due to the fact that this house offers endless possibilities, we have asked well-known architect Menno Ongering , a Blaricum-native, to create a number of Artist Renderings. His renderings also include sketches for an independent apartment, at garden-level, for live-in help or parents (kangaroo property).
These sketches have been reviewed by the municipality. However, planning permission has not yet been granted, as would be necessary e.g. for an elevator along the side facade)

The garden also features a garage /annex with a basement, which can serve multiple purposes.

In short, a home with endless possibilities in a wonderful secluded location, absolutely worth viewing. All sketches can be consulted at our office.