Contactpersoon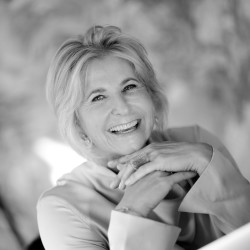 Marquiette Schaap
---
Real estate agent
+31 (0)35 76 35 424
hello@artoflivingbymar.com
Description
Verliefd worden op een huis op de mooiste locatie, dat is hier zeker van toepassing!

Een unieke plek, aan een doodlopend laantje gelegen ligt dit fenomenale landshuis (middendeel) met een wijds uitzicht over de 3de Plas. Een eigen eiland is middels een bruggetje te bereiken.

Het landshuis is bijzonder qua architectuur ( van Erven Dorens ), de steen, het leien dak, het gebruik van glas in het dak. Het huis is ooit gebouwd als een landhuis en werd in 1996 gesplitst.

Het betreft hier een perceel van ca.2.000 m2 grond en ca. 14.000 m2 water.

Met een woonoppervlak van 446 m2 is het huis groot te noemen en toch voelt het niet groot aan. Mooie ruimtes die naadloos in elkaar overlopen, allemaal met een eigen bestemming die je ook eenvoudig naar wens kunt wijzigen. Hetzelfde geldt voor de fantastische wintertuin met glas tot in de nok en een inpandige vijver en zicht over de Plas.

Kenmerken;
* inrit: elektrisch hek naar bloeiende/groene binnenplaats met openhaard en zitje naast de voordeur
* hal
* wintertuin met vide
* woonkamer met open haard
* open eetkamer annex af te sluiten glazen serre met wijds gezicht over de plassen
* keuken (plaszicht), annex gang naar tuindeur en douche (voor zwemmers!)
* kelders
* 6 slaapkamers (met uitzicht op de Plas)
* 2 badkamers:
1 doucheruimte
* multifunctionele zolder
* diverse terrassen
* uitzicht toren
* heerlijk zonnig huis

Dit unieke pand en dito locatie zijn zo bijzonder dat het zich lastig laat omschrijven eigenlijk moet je dit beleven.

De centrale ligging nabij Amsterdam en Utrecht, het station Breukelen op 10 auto minuten afstand maar ook het sociale leven in Loosdrecht is uitgebreid te noemen. Genoeg horeca gelegenheden welke ook per boot te bereiken zijn. Het winkelcentrum is op 5 auto-minuten afstand te bereiken.

Kortom meer dan de moeite van een bezichtiging waard.!

Zoals de huidige eigenaren mij vertelden:
"We hoorden destijds in de wandelgangen dat het huis te koop zou komen, uniek vanwege de lokatie en architectuur maar ook omdat het huis maar 2 bewoners heeft gehad ( 20 jaar ), we hebben toen direct een afspraak gemaakt en bij het aanrijden wisten we het al,
alles wat we zochten had dit huis, ruimte, licht, privacy, flora en fauna", nu is het tijd voor een appartement en verlaten we deze plek met pijn in het hart."

Een huis aan de Plas waar iedereen wil thuiskomen en waar iedereen zich thuis voelt."

Deze verkoop geschiedt aan de zijde van de verkopers onder het voorbehoud van gunning.


**********


Falling in love with a house in the most beautiful location of all - that certainly applies here!

A unique spot, on a cul-de-sac, is this phenomenal country home (central section) with a sweeping view of 3de Plas lake. A small bridge leads to a private island.

The country home features extraordinary architecture (Van Erven Dorens); with its bricks, slate roof and incorporation of glass in the roof. The property was originally built as a single
country home and was divided in 1996.

The lot is comprised of ca. 2,000 sqm of land and ca. 14,000 sqm of water.

Spanning a total of 446 sqm this is truly a substantial home that still manages to feel warm and welcoming. Beautiful spaces that interconnect seamlessly, each with its own purpose that
can be altered according to your specific needs. This also applies to the fantastic winter garden with glass up to the roof ridge, an indoor pond and a panoramic view of the lake.

Characteristics;

* driveway: electric gate to the flowering/lush courtyard with a fireplace and seating area by the front door
* hall
* winter garden with an open gallery
* living room with a fireplace
* open-plan dining room/ closeable glass conservatory with a panoramic view of the lakes
* kitchen (lake view), corridor to the garden door and shower (for swimmers!) * cellars
* 6 bedrooms (lake view)
* 2 bathrooms:
1 shower room
* multi-functional attic
* several patios
* lovely, sunny home

This unique property and unparalleled location are too extraordinary to describe and should really be experienced.

Central location nearby Amsterdam and Utrecht, Breukelen train station is a 10-minute drive away, active community and many social events in Loosdrecht. Ample restaurants and cafes to choose from, also accessible by boat. The shopping center is a 5-minute drive from the
property.

In short: definitely worth viewing!

As the current owners told me:
"We heard through the grapevine that this house was coming up for sale. Unique, because
there were only two previous owners (in twenty years). We immediately called the realtor to
schedule an appointment, and we were sold the second we pulled up: this house had
everything we were looking for: space, light, privacy, nature and wildlifehat is a joy to come back to and feels like home to everyone."

The sale is subject to the discretional approval by the sellers.