Contactpersoon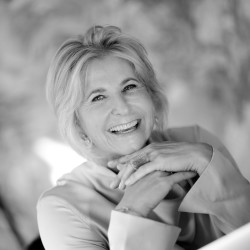 Marquiette Schaap
---
Real estate agent
+31 (0)35 76 35 424
hello@artoflivingbymar.com
Description
Verkoper aan het woord;
" Ik ben de 2de bewoner van het huis en viel destijds als een blok voor het huis en de locatie vanwege de schoonheid van de natuur, ieder jaargetijde is het weer anders, de vogels de vissen en het eindeloze ver weg kijken".

Grenzend aan de Tienhovensche Plassen ligt deze moderne vrijstaande bungalow waarmee u ook met uw eigen boot naar de Loosdrechtse plassen toe kan varen ( woonoppervlakte 180m2 ), met 8670 m2 water en grond, panoramische vergezichten een indrukwekkend mooie locatie. Middels een brug komt u op het terrein met veel gras en fruitbomen. Genoeg ruimte om te parkeren op eigen terrein maar er is ook een inpandige garage aanwezig.

Indeling:
Entree, hal met toilet en aangrenzend overdekt terras, slaapvleugel met 2 slaapkamers en douchekamer met vw , primebedroom met eigen badkamer met douche, vw. en toilet. Prachtig wakker worden met de opkomende zon. Technische ruimte, inpandige garage met vliering. Evt geschikt om bij het huis te trekken om bv een extra slaapkamer te maken of een werkkamer, daardoor ook zeer geschikt voor wonen en werken aan huis.

Terug in de hal, vinden we de moderne goed geoutilleerde keuken, bergkast en eetgedeelte grenzend aan de keuken. Mooie woonkamer met open haard, veel glas en daardoor heel licht, hoog plafond en magnifiek uitzicht. Vanuit de woonkamer en het overdekte terras loopt u het verhoogde terras met buiten open haard, aanlegsteiger voor kleine boot.

Kortom een unieke plek, een heerlijke praktische bungalow ideaal voor diegene die alles gelijkvloers willen hebben. Maar tevens geeft het bestemmingsplan de mogelijkheid om er een kap op te maken met een nok hoogte van 10 meter en een goothoogte van 3 meter, waardoor een gehele slaapverdieping kan worden gemaakt. Hiervoor zal wel een bouwvergunning moeten worden aangevraagd.

Ideaal voor vis en natuurliefhebbers. Op 15 autominuten van Utrecht, de Loosdrechtseplassen om de hoek, boodschappen doet u in Maarssen en of Loosdrecht.

Kortom een plek om te onthaasten en te genieten.

Samenvattend;
Panoramisch uitzicht
Licht
Natuur
Uniek

**********

The seller;

"I am. the second owner of this home, and was instantly smitten with the house and the location: the natural splendor, every season lending it its own spectacular character, the birds, the fish and the sweeping views."

On the waterfront of Tienhovensche Plassen lakeside is this modern, detached bungalow (floor area 180 sqm) on a 8,670 sqm lot with water and land, offering panoramic views in an impressively beautiful location. A bridge accesses the grounds, featuring lawns and fruit trees. Plenty of space for on-lot parking, and an internal garage.

Layout:
Entrance, hall with a restroom and connecting porched terrace, bedroom wing with 2 bedrooms and a shower room with a vanity, main bedroom with a private bathroom with a shower, vanity and toilet. Wake up to the rising sun. Utility room, internal garage with a loft. Can be incorporated into the living space, for example to create an extra bedroom or a study: making this an ideal property to work from home.

Back to the hall, which leads to the modern and fully-equipped kitchen, storage closet and dining area off the kitchen. Stunning living room with a fireplace, multiple windows lending the room a bright and airy feel. tall ceilings and a magnificent view. The living room and porched terrace lead to the raised terrace with an outdoor fireplace, jetty for a small boat.

In short: a unique location, a fabulous, practical bungalow ideally suited to those looking for a single-level home. However, zoning allows for extension with an extra floor with a roof ridge of 10 meters and gutter height of 3 meters, making it possible to add a complete bedroom level. This would. require a building permit.

Ideal for people who love fishing and nature. A 15-minute drive from Utrecht, around the corner from Loosdrechtseplassen lake, groceries are available in Maarssen and Loosdrecht.

A unique place to unwind and enjoy life.

To summarize; Panoramic view Bright
Nature
Unique
This sale is subject to discretional approval by seller.